Ever wondered what we mean by upgrades?
Well, we're here to explain! Our tables are mainly classified into two categories, Classics, and Customs.

A classic table is one that has no customizations. A standard table with either a velveteen or suited speed cloth playing surface. Like this one.

While classic tables are great, a lot of people prefer to add personalizations/customizations to their tables.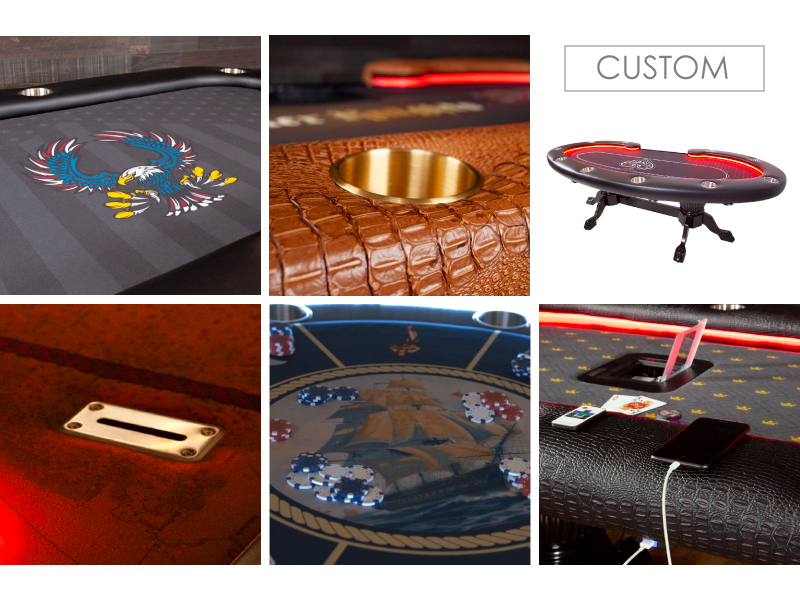 We have the most options available of any poker table brand on the market! From design template playing surfaces like the Team America, to exquisite armrest vinyls like the Wild Croc Bone, Brass Cupholders to USB Chargers. Automatic Shufflers to Dropboxes and many more! These are what we call upgrades.