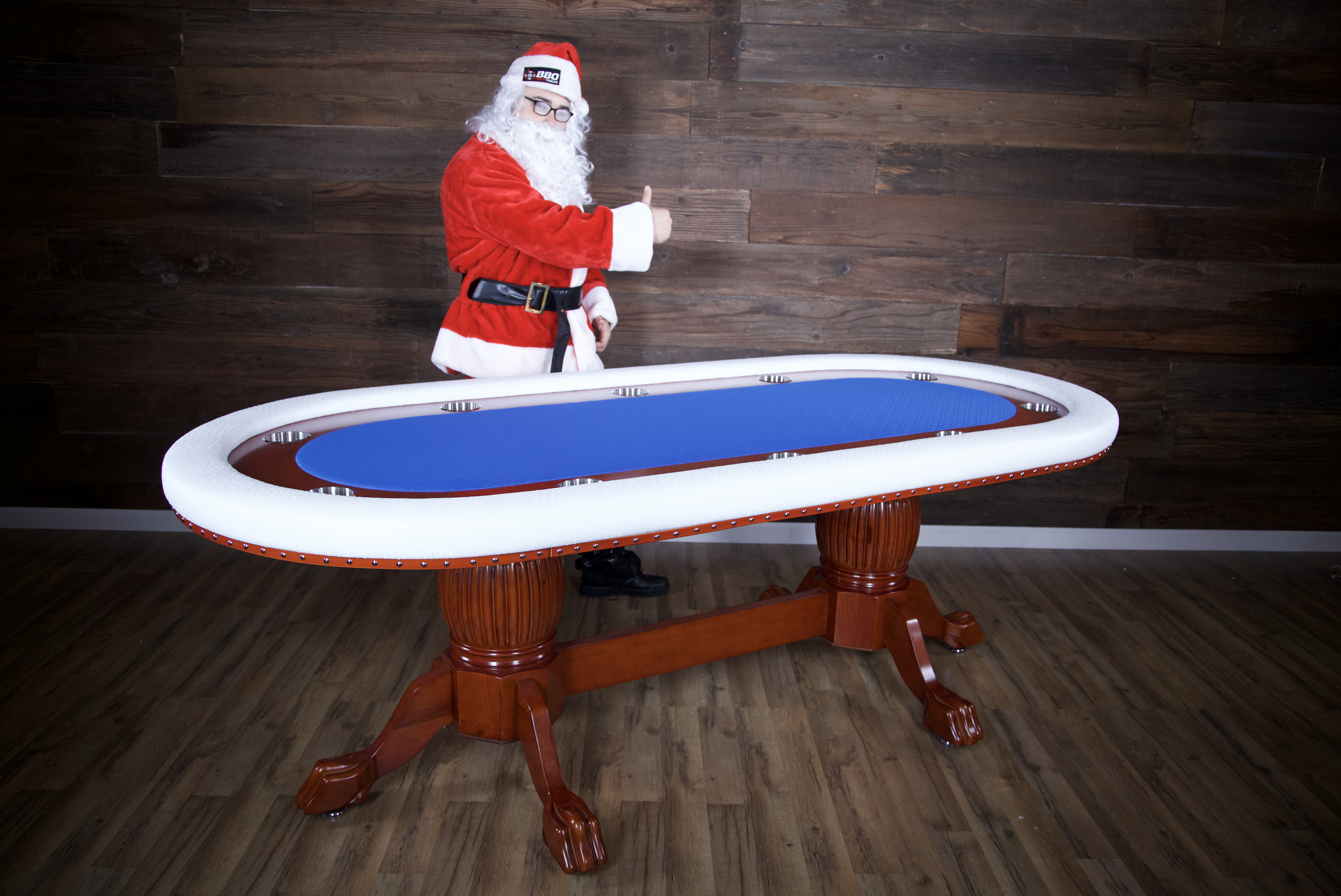 The holidays are officially in full swing here at BBO! For those of you that went BBO on Black Friday, this holiday season is sure to be filled with a whole lot of fun and games. We would like to take a moment and say "thank you" for being the best customers on the planet! We don't know what we would do without you! Here is a little behind-the-scenes of what is going on at BBO - we are working very hard to get your orders out!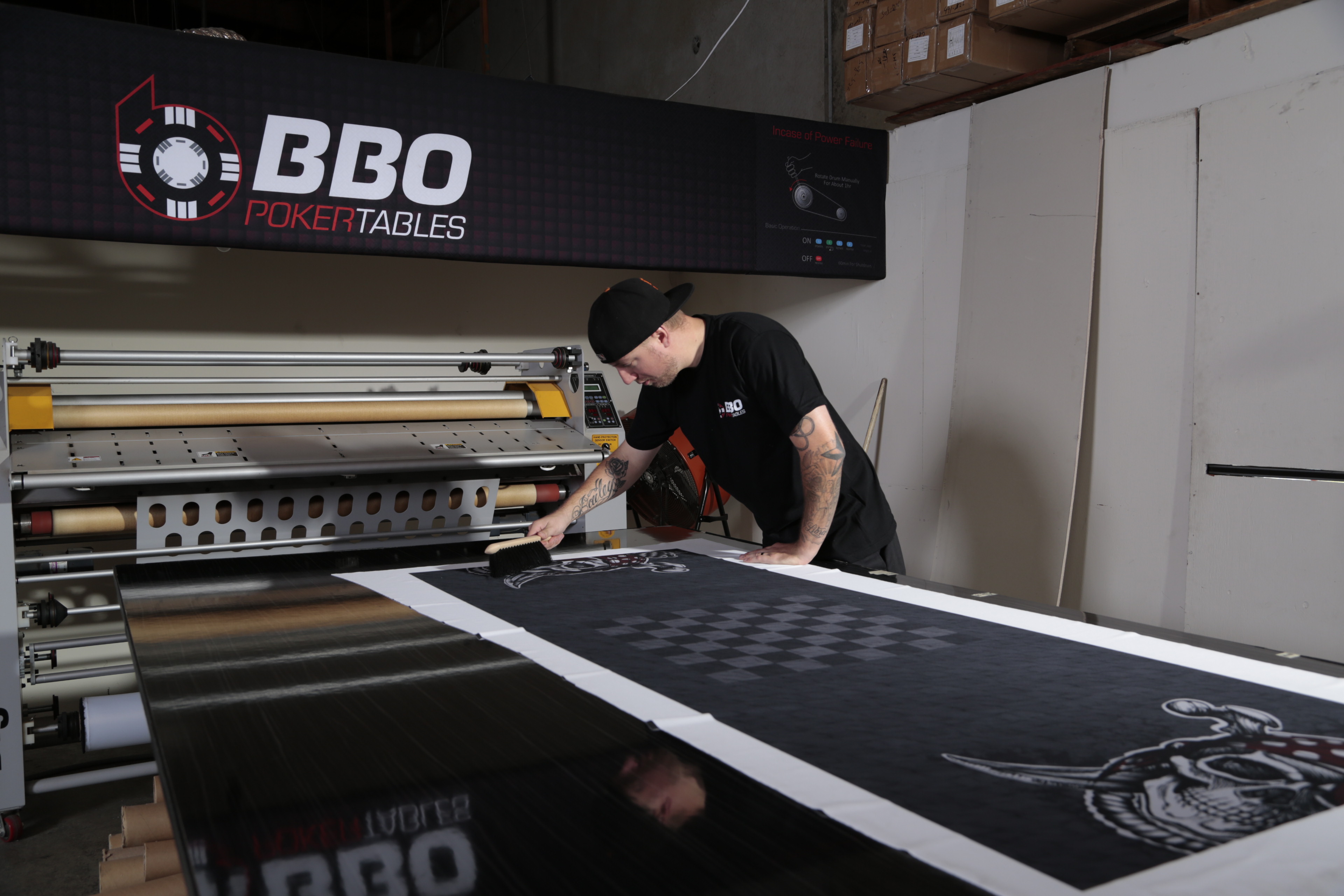 Our Custom Graphics Lab team is busy getting those awesome graphics printed and sent to our dye sublimation machine. Full steam ahead to our Workshop of Wonders crew!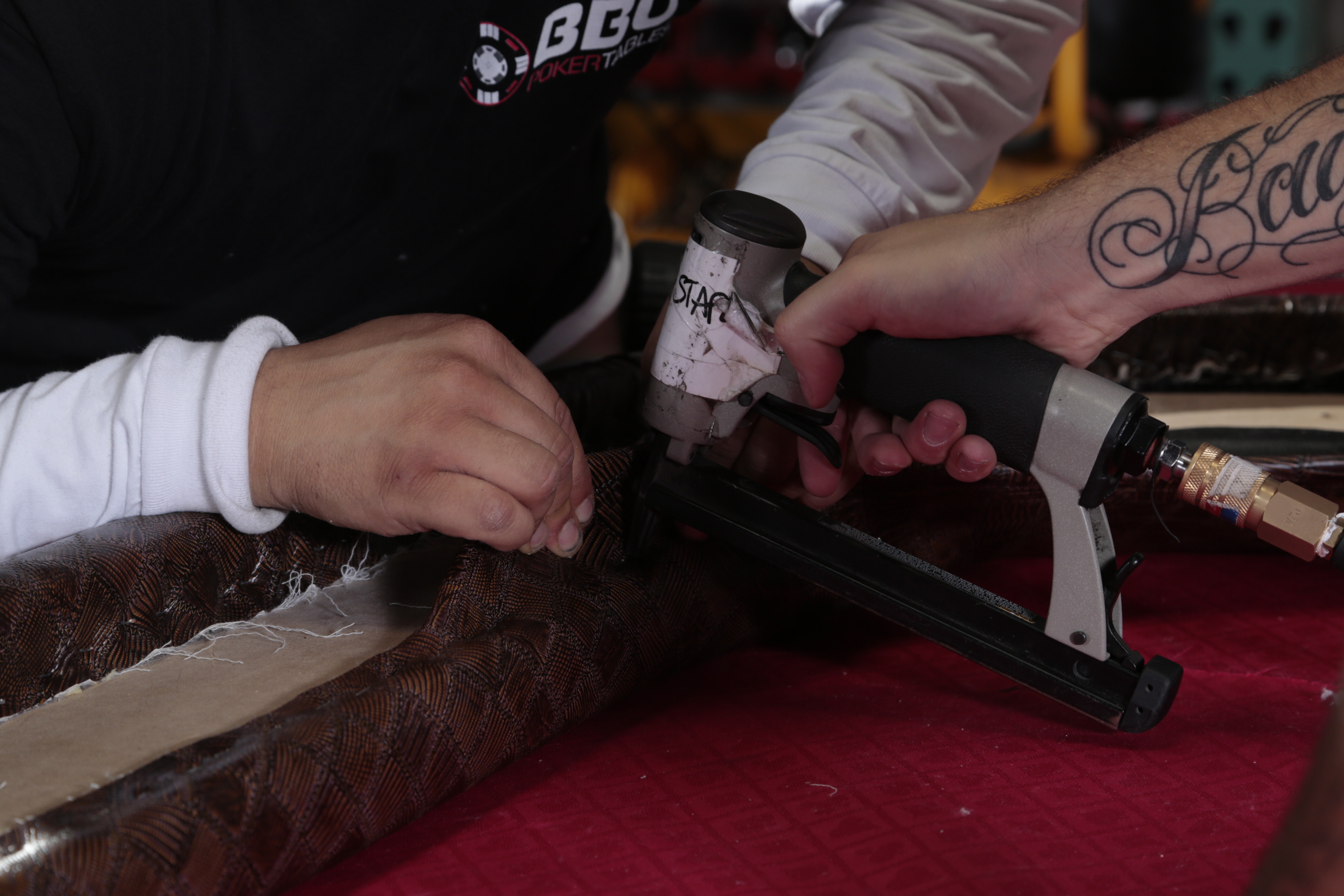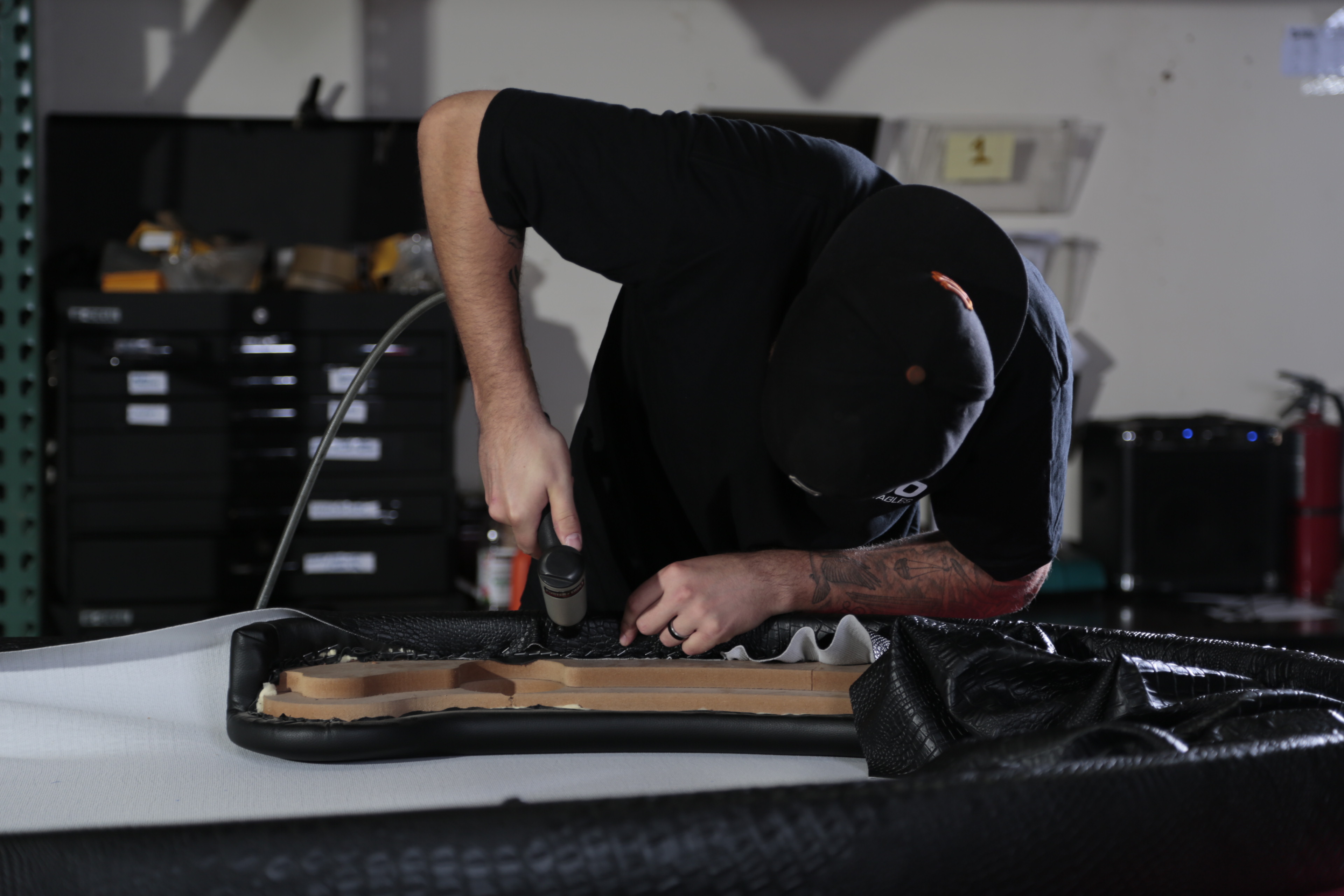 Give it up for our Workshop of Wonders crew! It takes a LOT of muscle to stretch that exotic vinyl and make sure that it fits like a glove! We truly take pride in our hand-finished process here at BBO.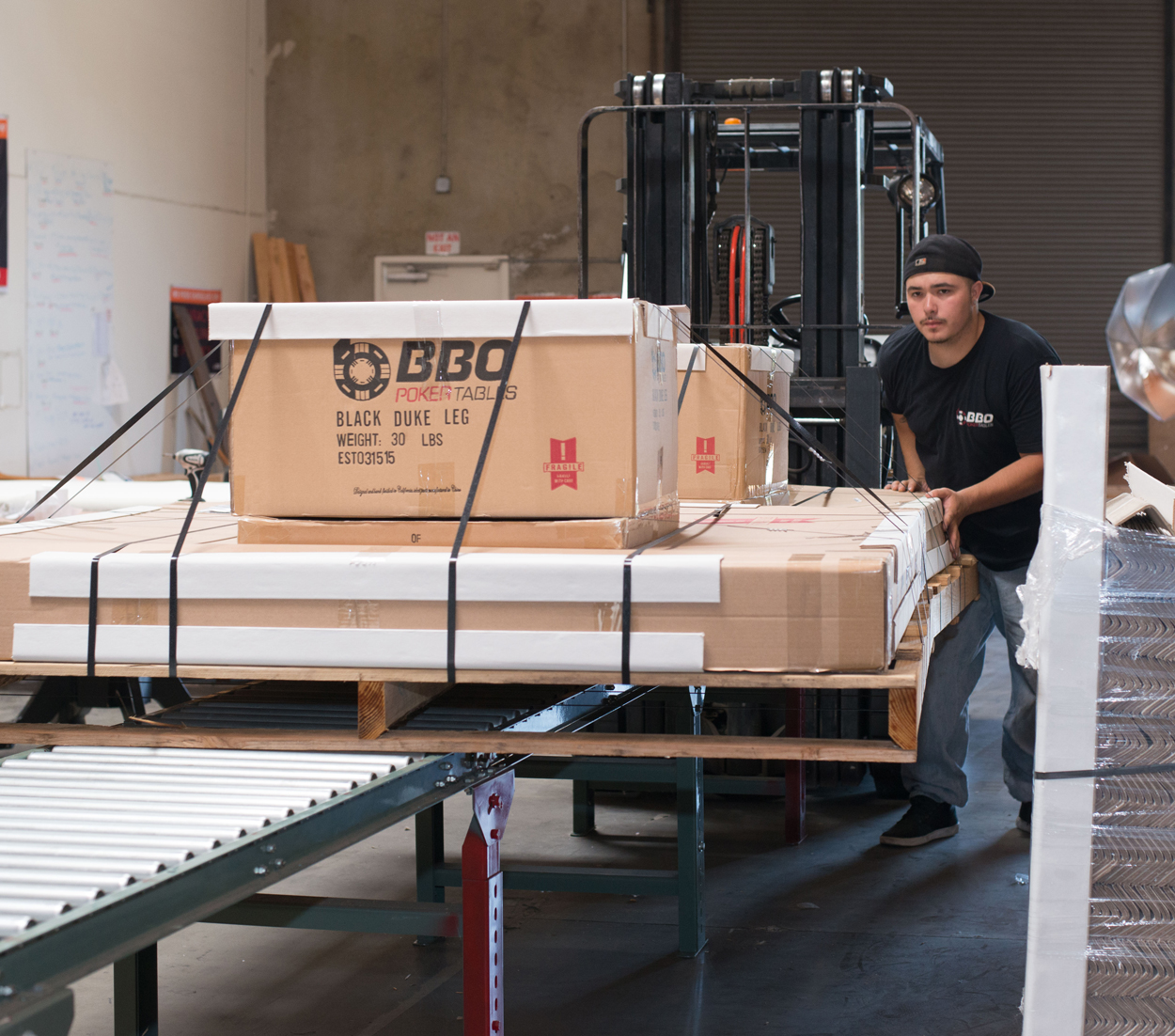 Your orders, packed and ready to go! There you have it, a little #BTS of what is going on here at BBO! We truly hope that you enjoy your BBO game table as much as we did building it - here's to many, many years of epic game nights! Happy Holidays! The BBO family :)