By: Ben Harley
With the pervading mind and skill symphony called poker occurring across the world, it's no surprise that college students are diving into the game as well. Considering plethora of broke college students with way too much time on their hands, poker has literally become an underground major on college campuses. This is one class where they'll really feel the sting if they don't study hard, they'll need this skills for the big leagues!

As if on an eerily secluded island, isolated college communities clump people together. Games spring up on dorm bed boards, the floor, or even an empty lecture hall! As long as the police are busy searching for marijuana, then the young players are safe. All it takes is one person and poker games spontaneously spread faster than whooping cough in college dorms. Secondly, with the amount of free time that full-time students have, you can guarantee that the weekend is poker time, second only to the parties that might be encircling the players. While intoxicated players might be at a disadvantage, none can claim sobriety in this environment. Lastly, we all know students are going broke paying for tuition, food, and housing. Many offset some of those costs with their underground major. And even if they don't win enough to cover the astronomical cost of college tuition, they'll at least have their share of cash to put in for the frat's keg party.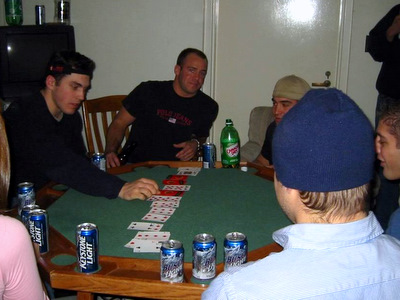 However, it's not all fun and games when the shit, or money, hits the fan. For these naïve, young players, reality can hit them hardest as they become addicted to poker. Just like gambling or alcoholic addiction, poker no longer becomes a means to an end, it becomes the end-all. These young students are most susceptible to the pitfall of losses. Instead of knowing when to quit, they might lose their money, friends' money, and their parents' money. To make matters worse, when these impulsive kids want to keep playing, they'll use a credit card to buy-in, despite already having thousands in debt. Poker can easily make or break a college kid; some will fall to addiction and debt while others' are lucky enough to end up making it a career.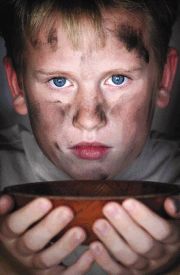 For these headlong kids, poker games are still as undeveloped and juvenile as their players' weekend shenanigans. However, as they compete in tournaments and develop strategies, many are taking their skills into the real world to earn a living and becoming truly gentlemanly poker players. Some, such as Will Haydon have even dropped out of college in pursuit of a professional poker career. Too bad most won't wind up walking away with over six hundred thousand from the WSOP!

Share your college poker stories with us here!


Image Credit:

http://collegepoker.us

http://worldmeets.us/